Shop Dailies
---
About LLB Florals
Sandy Tran, Co-Partner/Co-Founder of LLB Florals LLC & Leading Florist of Love Life Bloom, Inc.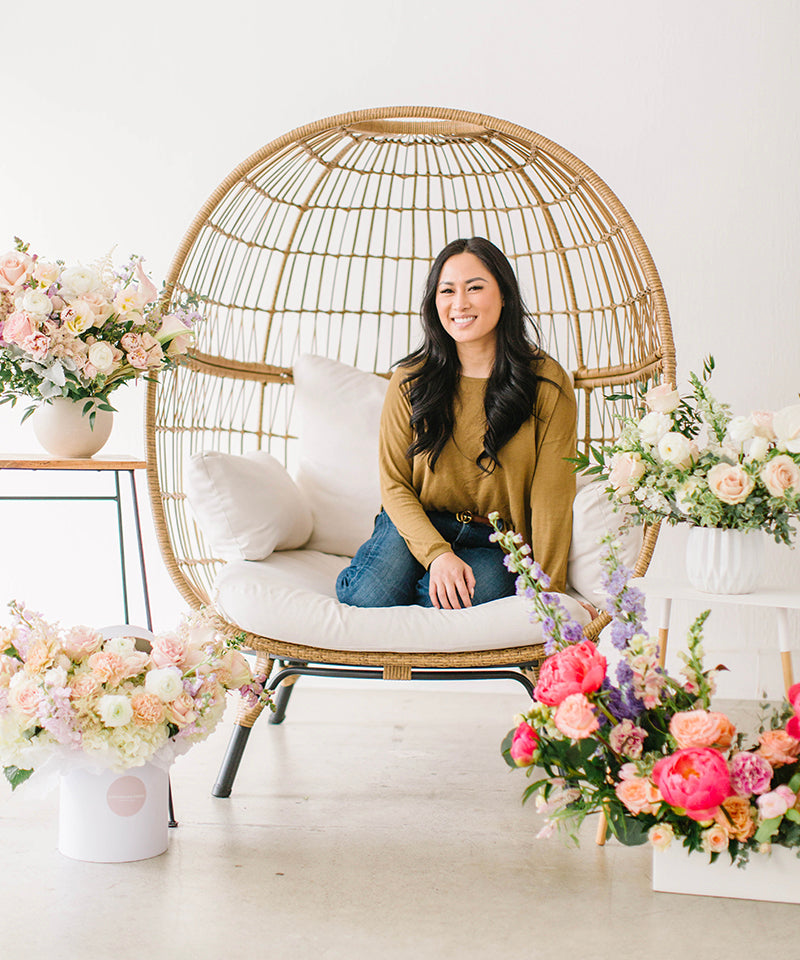 I was born and raised in San Jose, Bay Area as the eldest of 5 kids, my parents are enthusiastic gardeners with an incredible green thumb. While I was surrounded by plants my entire life, it wasn't until my early college years that I realized flowers were my true calling. I decided to make a special arrangement for my friend's mom—this one act of kindness sparked a lifetime of excitement for the passion I can now call my own!
In 2017, I joined the team at Love Life & Bloom, Inc and two years later I was ecstatic to take the opportunity to partner up and be the Co Partner/Co Founder with the newly established LLB Florals, LLC.
I am dedicated to delivering joy through our one-of-a-kind arrangements at LLB Florals, LLC. From birthday gifts, anniversaries and special events, I have a sincere passion for creating floral designs that hold a special meaning for our clients and their loved ones. Flowering is a therapeutic experience for me. My hope is to one day share my heart of floral knowledge with others, while still providing to our clients special floral arrangements that will bring smiles to everyone and their loved ones!
Follow LLB Florals
---